Microsens present there conception for Network Embedded Software Defined Automation – NESDA) into Gen.6 industrial switches. The goal are to present there clients and partners potential for realization of applications for automation of the Industrial networks.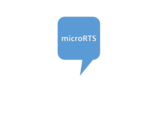 MicroRTS
Network embedded software defined automation – the runtime system microRTS is quick to set-up: our MICROSENS G6 devices are supported out-of-the-box; microRTS can be up and running within half an hour.  The I/O connection is based on our MICROSENS Smart IO Controller, Smart Light Controller and compatible bus system (MQTT, Modbus, Snmp).The PLC runtime system microRTS converts any MICROSENS G6 managed Network Switch into an automation system (PLC). Technical operations and procedures are processed cyclically. A flexible licensing model for the microRTS runtime system is available, which is based on the devices in use.Communication interfaces for online value display: TCF(MicroSys)Communication protocols and fieldbuses: MQTT,EnOcean, Ethernet (UDP), Modbus TCP
Features:
Highly portable, lean runtime systems in accordance with IEC 61131-3
Highly scalable runtime system RTS
Applications executed on multiple CPU cores
Service for customer-specific adaptations

Smart Director App
The MICROSENS Smart Director Application is the software solution for the next generation of room automation. Distributed installed on a MICROSENS Switch or Central Smart Lighting Controller it provides the control and operating level for the users.The Smart Director Application enables the operation, control and automation of light, blinds and temperature control at room level, with the inclusion of Smart Sensors and conventional buttons. The functions of the Smart Director Application include assistance during commissioning, automatic setup of Room automation or Professional Lighting System, automated creation of a WEB GUI for users and visualization of sensor data. Automatically generated scenes can be customized and new scenes can be added to adapt the functions to the requirements. In addition, the Smart Director Application has an interface to the MICROSENS Smart Building Manager for receiving commands and providing room data.
*** For more information you can watch the online presentation on the link below , or contact NewTech BT. Partner and distributor of Microsens GmBh for Bulgaria